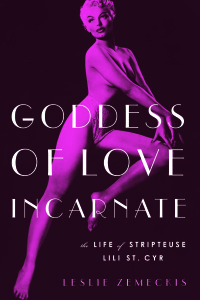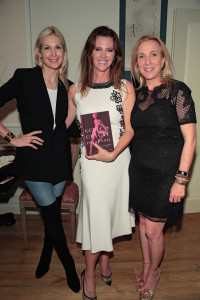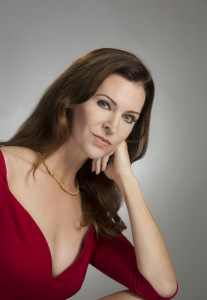 Filmmaker and Author Leslie Zemeckis's new book, entitled Goddess of the Love Incarnate: The Life of Stripteuse Lili St. Cyr gives an extensive account of history's most famous stripteaser – Lili St. Cyr.
Not knowing anything about the art of burlesque, I was interested to A: read the book (review coming soon) and B: learn a bit about the author herself (who, yes – is married to famed Producer/Director Robert Zemeckis). Here is 5 minutes 5 questions with the talented Leslie Zemeckis:
1) How long have you lived in Santa Barbara?
15 years.
2) What is your biggest lesson you have learned about writing someone's biography?
To remove myself. I am there to tell a story, the person's story – not my pov about her or her life. But to relate the "facts" in a way that the audience will understand (whether they like or dislike the person) who they are and why they are the way they are.
3) What's your advice to getting out of writers block?
Write. I don't have writer's block. I have a million stories I want to tell. Just power through the first (many) terrible rough drafts. Be passionate about something.
4) What draws you to the art of burlesque?
The people who were involved. No one has covered this era and talked to the performers themselves (most dead now) it is from where all our art today comes from, Johnny Carson, Saturday Night Live, Carol Burnett, yet it continues to be dismissed and likened to pornography.
5) What do you think Lili St. Cyr's top three characteristics on her Love List would be (characteristics or qualities she was looking for in a potential mate or current mate)?
Tall, dark and handsome. That was it. She wasn't after money or fame.
Don't forget to follow Leslie on Twitter: @LeslieZemeckis and 'Like' the Facebook page: Goddess of the Love Incarnate and Leslie Zemeckis.
ELENA:)