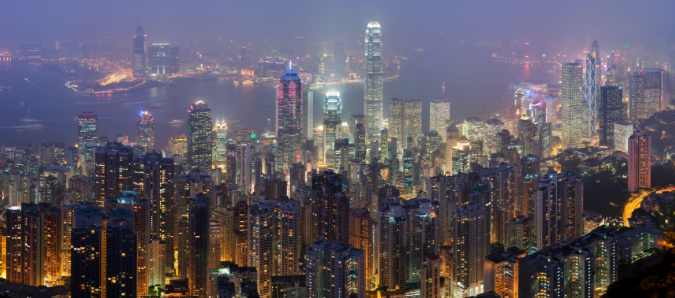 I always celebrate my birthday in a memorable way, be it a circus-themed party (complete with popcorn and cotton candy) or a Vancouver Aquarium dance party and dessert bar. The past few years, I have opted on travel adventures; last year was Loreto, Mexico and this year, I chose Hong Kong.
So after a lengthy 13 hour direct flight and 3 movies (Suicide Squad, Miss. Peregrines home for the peculiar and The girl on the train) I caught the Airport Express into the city and landed at my first stop, The Pottinger. With a central location, I can see why it was voted Asia's Best City Boutique Hotel in 2014 by the World Boutique Hotels and one of Forbes Travel Guide Recommended Hotels for 2017.
Adjacent to the historic Pottinger Street, I spent a few afternoons checking out the vendors wares. They basically sold everything under the sun. I found the intimate 68-room hotel a tranquil oasis of bespoke décor with a touch of Asian flair. The beautiful pastel pink bird headboard and the blue/grey wallpaper at one of the hotel's restaurants – Gradini Ristorante E Bar Italiano were my favourites. I loved the lobby's sitting area decorated in full for Chinese New Year.
I love hotel welcome fruit. Welcome anything is great in my books, but after a long flight – being completely disorientated to space and time I gratefully inhaled the dragon fruit left for me. I appreciated the huge vanity, as I was able to spread out my toiletries for days! Another shout out for strong water pressure in the shower. Although I never got around to it – the soaker tub looked amazing.
When I travelled to the Tsim Sha Tsui (TST) side via the Star Ferry, I noticed there was more of the bamboo scaffolding. Although I didn't spend much time there, the streets seemed completely crowded and there was a difference in atmosphere noted.
After three nights at the Pottinger, I stayed at the Island Shangri-La for my remaining two nights. The Island Shangri-La is situated atop Pacific Place, a high-end fashion mecca in Central's financial district of Hong Kong Island. I got trapped looking for an ATM and passed all the wonderful stores (on my last day – I quickly did a window shop).
The entire hotel is lavish and grand with amazing panoramic views of Victoria Harbor. I managed to get to The Peak on Sunday afternoon and was slightly disappointed that my view from my room was so much better! I could have stayed in and enjoyed more of the treats (tea, chocolates, sour plum candies) – but by the time I had checked out everything was gone 😉
For some reason, I wasn't ready for how much I would be eating and drinking. Kennedy Town Catchick Street neighbors, Catch and Mamma Malouf were yummy. I feel like there is a Catch everywhere (NY, HK and now LA – I went there in March!).
ON Dining Kitchen and Lounge, Onegroni version #2 concoction is rested in a 4L original Giancarlo Mancino clay pot for at least one week before being batched in bottles, thus heightening their flavour. It was SO good.
The Japanese izakaya, Yardbird, takes no reservations and has limited quantities of menu items, thereby creating a warranted demand. It's all about chicken here, and different cuts are grilled over traditional Binchotan charcoal. Yardbird is so popular, they now had a pop up with the beautiful hotel, The Upper House. At Café Gray Deluxe (Upper House's 49th floor restaurant), upon recommendation I had the famous Earl Gray Martini.
I know that Hong Kong is a shopper's paradise – but rather than spend money on some luxury good. I came home with some athleisure clothes from Caleum Green and this bright green embroidered sweater that replaced this Gucci 6K sweater that I lusted after for the longest time.
I luckily and two wonderful massages on my trip – one at the Skin Gym, on Wyndham Street. My full body massage ironed out all my airplane kinks and left me in a peaceful slumber.The second was at the (Forbes Travel Guide 2017) beautiful Oriental Spa at the Landmark Mandarin Oriental.
A great intro trip to Hong Kong, with a few surprises along the way.
ELENA:)