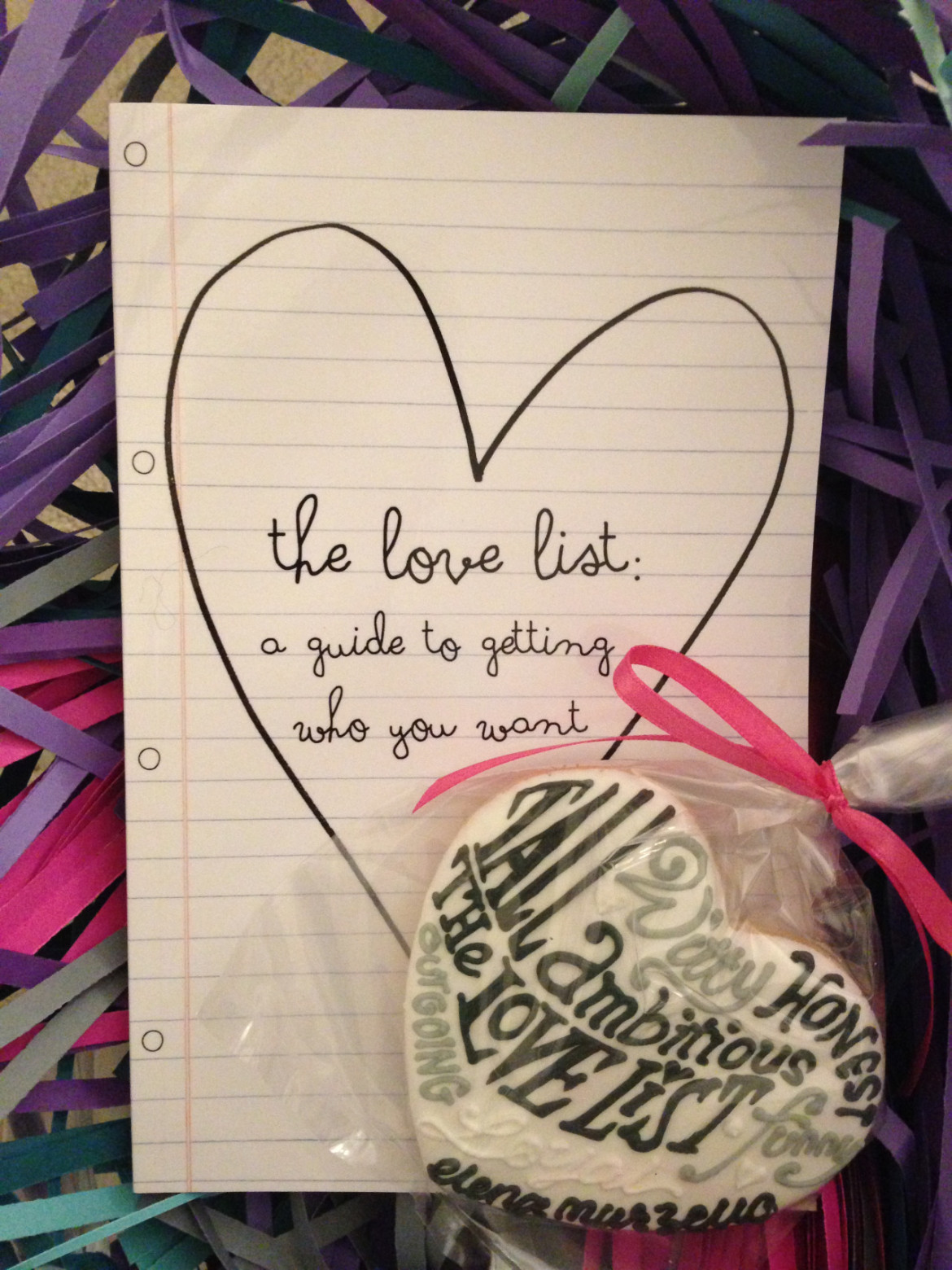 I've always mocked my husband for making lists – to-do lists, lists of pros and cons, shopping lists. But now I wonder how I would have faired when we met, had he ever written down a love list.
In The Love List, a Guide to Getting Who You Want, Elena Murzello shares her list, and how it has changed over the past decade as she continues her search for love. Combined with research and interviews, this nurse, actress and MBA grad has combined her left and right brains to create a process that guides the reader into developing their own Love List.
A Love List, in this instance, is a list of those critical features you look for in a mate. They draw from your own preferences and experiences, but, as we learn in the book, also rely on evolutionary psychology.
Murzello writes about the science of evolution, the drunken tears shed after a bad break-up, online dating, and believing (or not) in "the one."
Each chapter provides the reader a series of "questions to ponder," which combine to aid in the creation of their own Love List.
Murzello wears many hats, but openly admits in the preface she is not "a writer." Regardless, her writing is clear and concise, and the chapters of the Love List combine to develop a complete story. Wrapping up in only 70 pages, the book is an easy read, with enough light-hearted anecdotes to balance out the science and the flow charts.
The take-away message from The Love List: "Every pot has a lid."
But to find it, you need to know what kind of pot you are, and what type of lid will fit. That's where your own Love List will serve as a guide.
Mia, Calgary