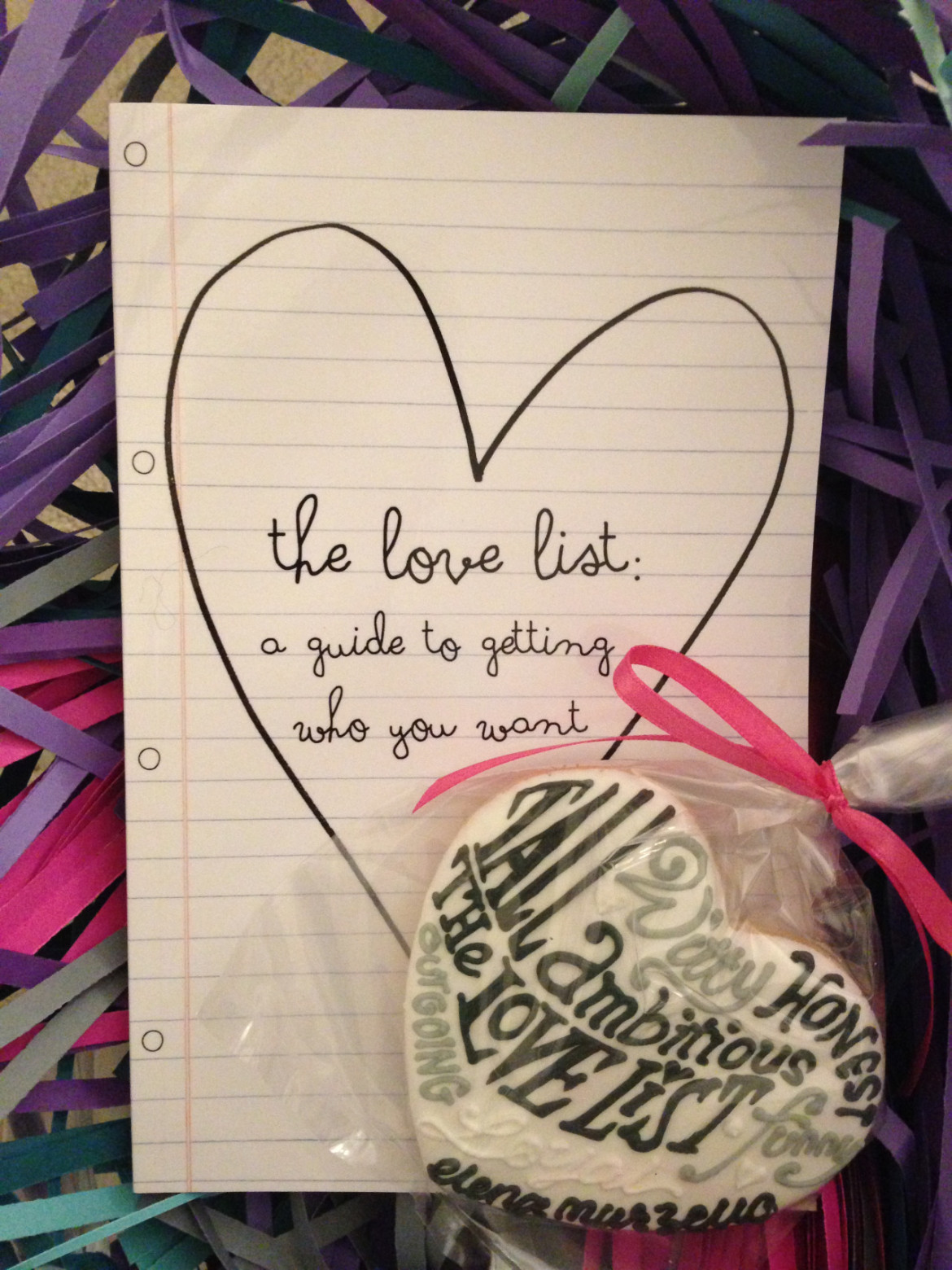 The Love List: ROI – Probable Love
The perfect Cosmo has a defined list of ingredients; quality vodka, cranberry juice, Triple Sec liqueur and a generous squeeze of lemon juice.  No matter the precision with the ingredients, the drink architect ultimately adds their own unique zest, zeal, and individual perspective to the concoction.  In a similar vein, The Love List, by Elena Murzello opens with a finite set of criteria for her perfect man (through the eyes of her younger self), just like the set of Cosmo ingredients.  Through her own panache she continuously challenges herself and list philosophy through personal reflection, psychology and imaginative business school modeling; thus adding her own zest to the cocktail.  The actual Love List serves as a foundation through the book aiding true self-discovery and promotion of personal happiness which translates into how the reader can also uncover their own relationship bliss.
The book uses a sampling of one hundred interviewed people helping us gain perspective on the common truisms of relationships today.  In one example, we learn that women in their younger years seek healthy, humorous, intelligent and caring partners; while men side on the slightly more physical.  Remarkably as both age the qualities align.  Kindness and sense of humor top the list for both sexes.  The book traverses a multitude of thought provoking analogies aiding in the readers self-awareness.   Progressing through each chapter infused with the philosophies and golden quotes of dating and relationship experts, the reader learns to hone their own enlightened list through end of chapter self-reflection questions.
From "embracing the crazy" to Zen reflection, Murzello grapples with the concept of a list verses the realities of real life.  Ultimately encouraging positivity, she emphasizes living life and declares the importance of relative "list stick-to-itiveness."  At its core, this is a book that almost anyone who is in, or more importantly, hopes to be in a relationship can use to help further their own chances at love.
Joe, Washington D.C.