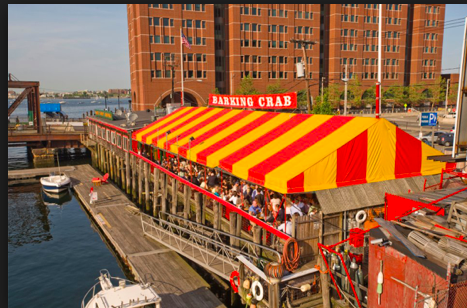 Let's talk about Boston and how great it is… the city is amazing. It's pretty humid now. I have a new job that took me to Boston for a conference. My new work BFF and i decided to be roomies at the Fairmont Copley Plaza which ended up being really fun. Unfortunately for two of the nights one of use slept on a cot because they screwed up the reservation. Oh well.
The red eye flight wasn't bad expect i had a runny nose and i couldn't breathe. Minor detail.
On our first day we went to Cambridge and spent some time around Harvard. Then we took the train and walked one of my favorite restaurant in Boston. The Barking Crab where I had a Lobster Roll. So fantastic.
ELENA:)